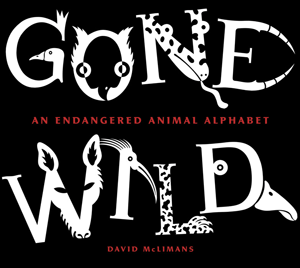 Gone Wild: An Endangered Animal Alphabet
by David McLimans Walker Books
Gone Wild: An Endangered Animal Alphabet is a black-and-white iconic alphabet that is sophisticated enough to intrigue and captivate readers of any age. A contemporary interpretation of an illuminated alphabet melds animals and letters into 26 unique and elegant graphic images.
Gone Fishing: Ocean Life by the Numbers
counts the top ten dangers threatening ocean survival. The wit of David's letter form design is applied here to the numerals which tell the story of the ocean's endangerment. The blend of numbers, whimsy, and practical information makes this book the perfect companion to Gone Wild.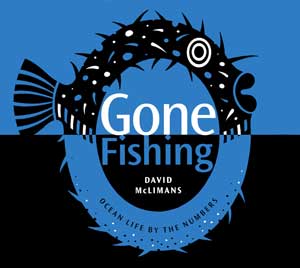 Gone Fishing: Ocean Life by the Numbers
by David McLimans (Walker Books